"Our daughter has blossomed at RLTA.
She is so much more outgoing and confident since she started attending forest school. She is always excited about going to school, has made friends she adores, and is eager to share her adventures and new knowledge." -Paige Shaw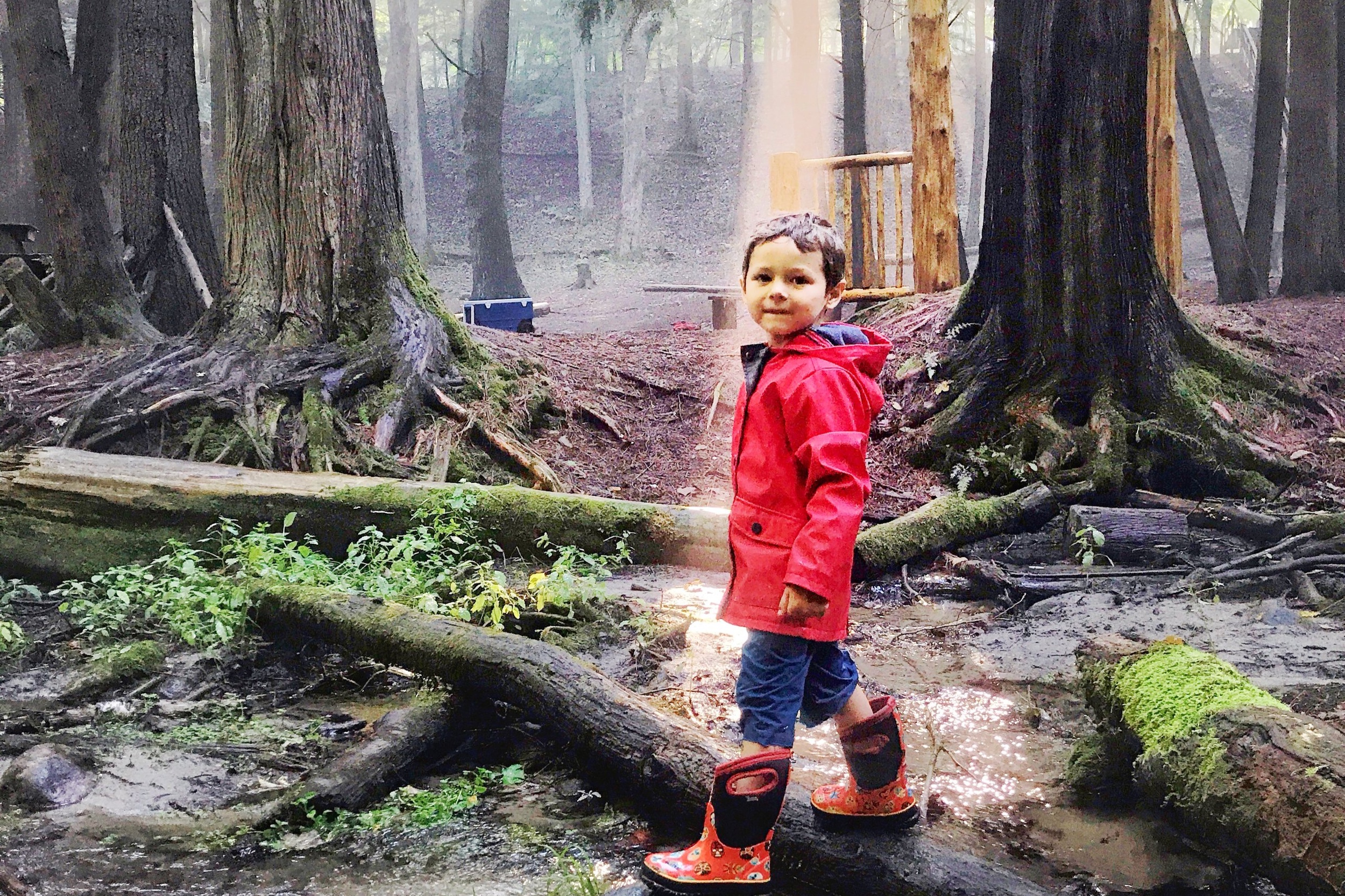 "Our son's attendance at the RLTA has allowed him to grow in a myriad of ways.
With the small group size, he has gotten lots of attention and was able to develop skills which in a large group would have been harder to acquire. He has learned so much on a wide array of subjects like materials, forces, celebrations around the world, world music, and much more. It is really impossible to even compare to what we were learning at the same age in a classroom environment!" -Eric Labrecque
"My kids are loving their time in the forest!
They are tired, dirty and happy at the end of the day. Highlights for them are learning about wild edibles, making and maintaining a camp fire, climbing trees, fort building, bush crafts and new friends. The highlight for us parents is they seem more steady with their emotions. I believe the outdoor time is SO important for their development. Thank you RLTA!!!" -Natalie Judd
"What a wonderful experience this school year has been this far for my daughter!!
The uniqueness of this school has been an amazing attribute to her happiness. She loves the outdoors, so this was an obvious choice for me as a parent. With new adventures each day she attended, the journey kept unfolding! Looking forward to the spring/summer programming!! Thanks RLTA." - Monica Pozzan
"I am continually impressed with the staff and their dedication,
not only to concepts of forest school as a whole but creating their own individual programs and adventures that make RLTA unique. They are attentive to the individuals and heavily invested in each one's strengths and where they may have challenges." -Missina Lee
"In grade 1 we hit a wall…"
Where do I even begin? My 6 year old son seemed so lost. The public school system never felt right to us but we sent him to kindergarten (part time) because it was what everyone did. In grade 1 we hit a wall. At this point we really knew traditional schooling was not for our son. He wasn't interested in the academics and struggled socially. He struggled even more so at home after school, his safe zone. When grade 1 came to a close we knew we needed a big change. I can't even remember where I first came across RLTA but when I read through their website, I knew it was perfect. It was a big leap of faith given it was the inaugural year, not too close to our home and an investment financially. Oh boy was the leap worth it. Our son feels alive....we can see it in his smile, his actions, his love for himself and those around him. There are no more tears before and after school. He is genuinely EXCITED to attend. Public school trapped him in and RLTA has changed his life. The staff are remarkable people and build strong foundations with each and every child. We can't wait to send our younger children on their very own adventure at RLTA!" -Stacey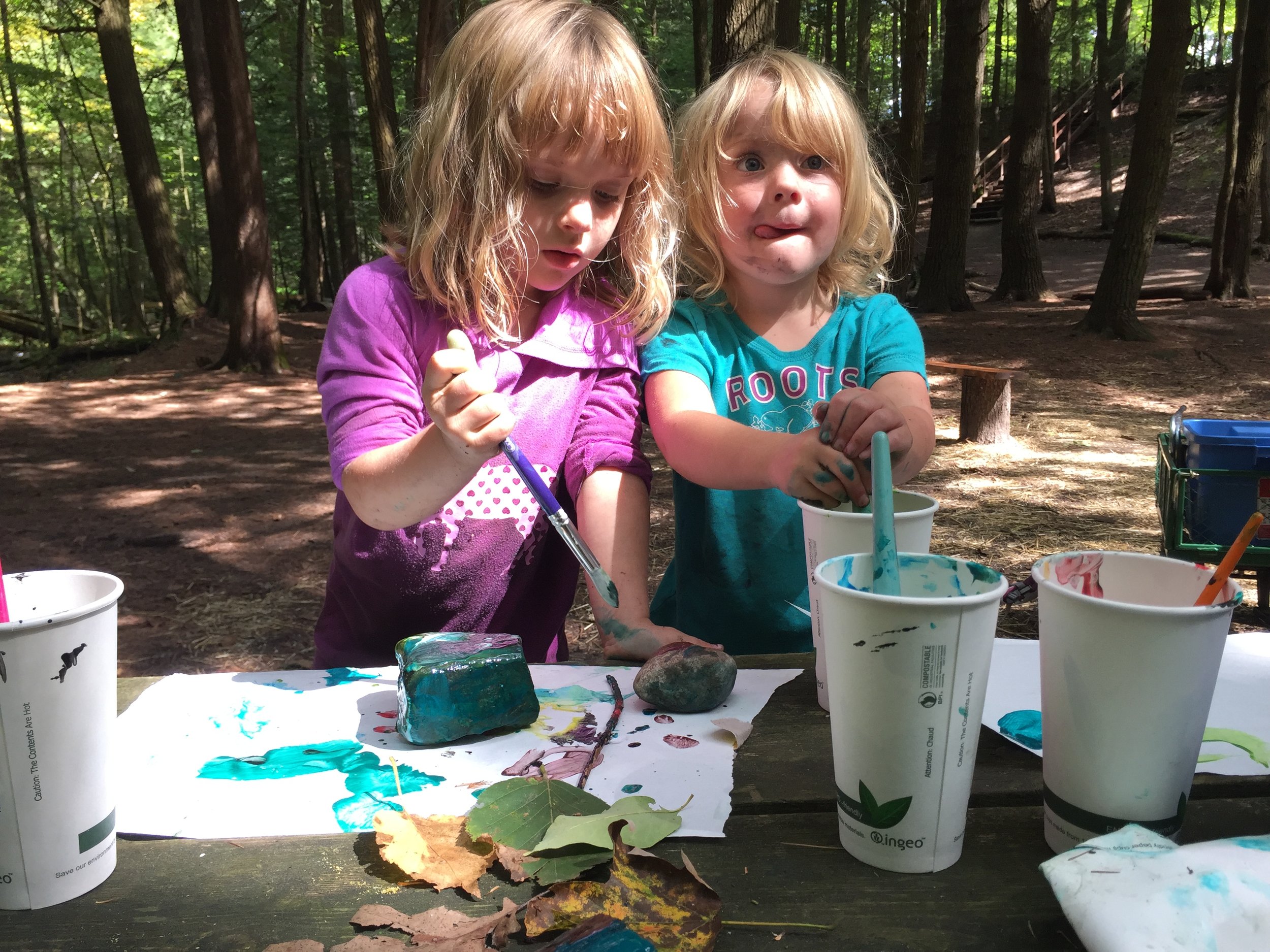 "It has been a fantastic experience for our daughter.
RLTA has helped her expand her understanding of both herself and her world. She's more confident, self assured, empathetic, and aware." - Chris Chafe
"Road Less Travelled Academy will speak for itself once your child spends even one day with this program.
I personally want to thank the staff so much for such a wonderful session! I have watched my child's confidence, his outdoor knowledge and care for nature soar! He also has been able to adapt better to his "in school" programs which is very challenging for a busy boy like him!
Your program, I hope will continue to grow, expand and be made available to so many more children! I hope all the staff realize what they are doing for each child is life changing and an experience they will carry with them forever.
Thank you, thank you, thank you!" -Rosie Tejnor